Had things been slightly different, Erik Spoelstra might have been a star in the Philippine Basketball Association (PBA) instead of the Miami Heat's championship-winning coach. "Coach Spo," whose mother Elisa Celino is a Filipina, once wanted to pursue a pro basketball career in the Philippines.
As part of Team USA's coaching staff, Spoelstra said about his former plans involving the PBA (via Philippine Star):
"Obviously, growing up, my goal initially was to play in the PBA. That was always a dream of mine. My family would send VHS tapes of the PBA games. I just saw how crazy the crowds were and I was like, 'I wanna do that.'
•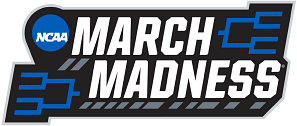 "That was always my plan. I ended up playing overseas for a couple of years and then eventually try to come over here and play but then got rerouted to Miami."
After playing for the University of Portland in 1992, Erik Spoelstra went to a Bundesliga second-division team as player-assistant coach. He was offered another contract by TuS Herten, but back issues and the Miami Heat came calling.
Instead of going to the PBA, "Spo" went to South Beach to take on the team's video coordinator role. Spoelstra steadily rose in the coaching staff's ranks behind his work ethic and innovation. He became one of the team's assistant coaches and director of scouting in 2001.
The unassuming Filipino-American was part of the legendary Pat Riley's coaching staff when the Miami Heat won their first NBA championship in 2006.
Riley named Erik Spoelstra his successor when he stepped down as coach in 2008. In 2012, he led the team that had LeBron James, Dwyane Wade and Chris Bosh to another title. They defended their crown in 2013 before losing to the San Antonio Spurs in 2014.
With "Coach Spo" calling the shots, the eighth-seeded Miami Heat went to the NBA Finals last season. Jimmy Butler was the star of the team, but most basketball analysts gave as much credit to Spoelstra for his coaching.
---
Erik Spoelstra feels nostalgia every time he returns to Philippines
Erik Spoelstra is one of several high-caliber coaches in Steve Kerr's USA Basketball coaching staff. Tyronn Lue of the LA Clippers, another championship-winning coach, is also with the team.
"Spo" will not be in the Philippines for vacation, though. He will be part of a group that's looking to rebound from a seventh finish in the 2019 FIBA World Cup in China. Nevertheless, returning to a place he's familiar with brings back memories as he said:
"This always brings me back to those days. Some of my favorite memories in my career is coming here in the summer.
"I usually try to bring two or three staff members just so they could understand my background and what's important to me and also experience the level of enthusiasm for basketball out here."
USA's top sports cardiologists discuss Bronny James' cardiac arrest and recovery time here (Exclusive)
Edited by Michael Macasero