Mortal Kombat 1 appears to be pushing the boundaries of the fighting genre, as evidenced by its latest adrenaline-fueled trailer. Unveiled during the 2023 Gamescom ONL event, the new gameplay trailer was introduced by Ed Boon. Mortal Kombat 1 is scheduled to launch on September 14, 2023, increasing the excitement and anticipation among gamers. The recently revealed gameplay trailer has also highlighted the return of several legendary villains from the series.
The latest gameplay trailer for Mortal Kombat 1 features beloved classic characters like Sindel and Motaro, along with others. Additionally, this new trailer offers a glimpse into the fresh storyline being established by the Fire God and the Keeper of Time, Liu Kang.
---
" class="promoted-img" loading="lazy" width="1440″ height="220″ alt="fortnite-promotional-banner" />

Mortal Kombat 1 Rulers of Outworld trailer showcases new playable and Kameo fighters
The standout feature of the recent Mortal Kombat 1 trailer is the surprising inclusion of Motaro. Making a Kameo appearance, he was showcased executing his signature X-ray moves. Motaro's final appearance was in MK 9, where Raiden was responsible for his demise. As a result, the anticipation surrounding his return in the upcoming Mortal Kombat game is well justified.
Another iconic character set to join the roster is Shao Khan. The trailer also featured a brief but exhilarating gameplay sequence showcasing the villainous character in action. Notably, General Shao is adopting a formidable Axe this time instead of his traditional Hammer.
Sindel also made an appearance in the trailer, stunning the audience with impressive maneuvers, including the dreaded Fatality move.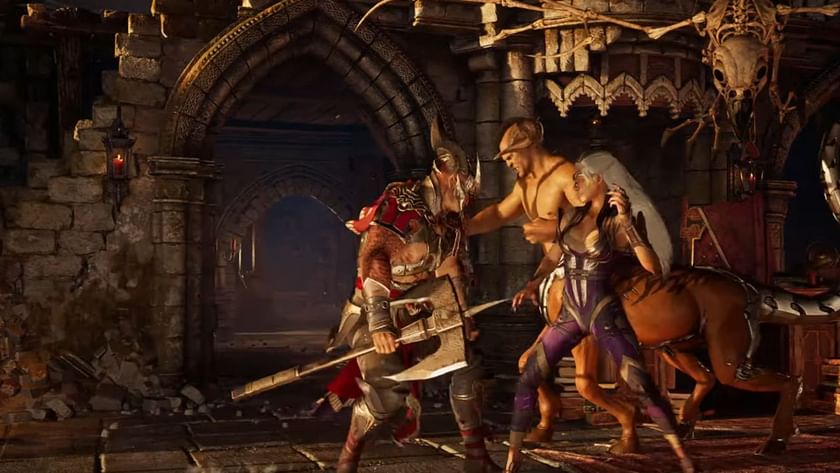 The trailer depicted a confrontation between Sindel and Shao Khan. Given the ongoing MK reboot, the motivations driving these two characters will undoubtedly be captivating to explore. Another striking moment in the trailer that left fans amazed was the appearance of Shujinko, the main character from MK Deception.
However, in the upcoming Mortal Kombat game, Shujinko will take on a Kameo role instead of being a playable character. Given the unexpected inclusion of Motaro and Shujinko, it is plausible that additional classic characters could appear in the forthcoming Mortal Kombat game.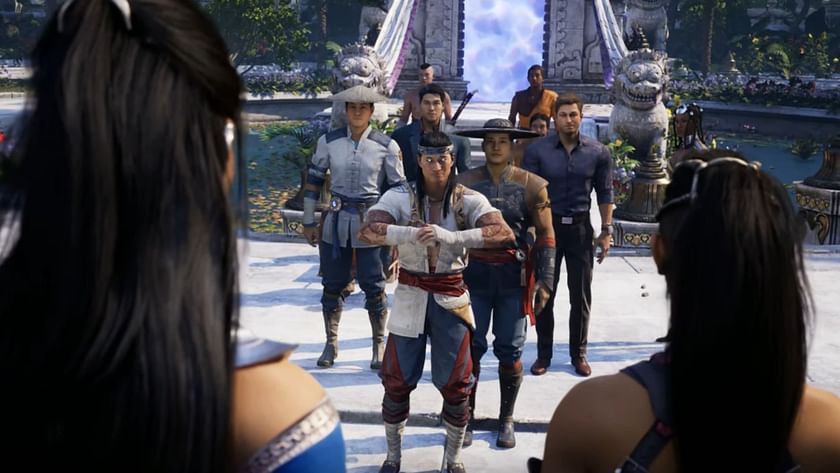 As the trailer progresses, additional characters make their appearances. It becomes apparent that they are gearing up for a tournament against Sindel's formidable fighters. Liu Kang takes the opportunity to present Raiden as the champion of Earthrealm to Empress Sindel. The trailer also offers glimpses of battles featuring Raiden pitted against Kitana and Shao Khan.
Recently, the forthcoming Mortal Kombat 1 game was accessible through closed beta, offering players a glimpse of what NetherRealm Studios has in store for them this time around. Despite the limited roster of four characters in the beta, it managed to captivate fans with its engaging gameplay components.
Also, there's a narrative shift as the series undergoes a reboot, raising the exciting prospect of a revival for more classic fighters.
Edited by Dinesh Renthlei