Ohio State University has approved the hiring of Ted Carter as its new president. This leaves the University of Nebraska, where Carter is the president, with a pressing need to fill the position. He is expected to resume at his new workplace in January 2024.
The move by Ohio State to snatch Carter from Nebraska is best described as robbing the school of its most influential administrative figure. Carter has also been Nebraska's biggest mover in athletics.
Looking at Ted Carter's tenure as the University of Nebraska president
•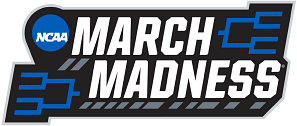 Ted Carter's decision to leave Nebraska comes as a surprise as his contract was only recently extended through 2027. His new contract included a deferred compensation package, and he was to earn up to $1.2 million in benefits and salary.
He was also given a freer hand to make decisions on the school's athletics. The athletic director, Trev Albert, who previously reported to the chancellor, now reports to him directly. His most obvious use of this influence is in the role he played in bringing the Nebraska football coach Matt Rhule to the team.
Rhule spoke about Carter's role in getting him to Nebraska while appearing as the keynote speaker at the "Face the Chamber" event in May. He recalled how his wife had told him to "go work for the Admiral."
Carter is a former Navy pilot and was the superintendent of the U.S. Naval Academy for five years before arriving at Nebraska in 2019. It was during his time at Navy that Carter met Rhule. Navy was up against Rhule's Temple team in the American Athletic Conference championship game.
Navy was thrashed 34-10 by Rhule's team, and Carter became an immediate fan.
What's the implication of Ted Carter's hire for the Ohio State Buckeyes
Ted Carter will be Ohio State's 17th president. He has expressed his excitement to assume the leadership role at the university, calling it the greatest honor of his career. Although he added that it is bittersweet for him because he'd have to leave Nebraska where he has been since 2019.
His priorities at Ohio State are going to include the safety of students and also making sure the university is at the top of its game. Some of the challenges he'll be facing when he arrives in January are pending lawsuits from the victims of Dr. Richard Strauss' sexual assault. He'll also be saddled with the responsibility of finding a replacement for longtime athletic director Gene Smith.
The Buckeyes will benefit from Carter's love for athletics and the wealth of experience he's gathered at Nebraska and Navy.
Edited by Joseph Schiefelbein