Singer Toto Cutugno passed away on August 22, 2023, at the age of 80. He was at the San Raffaele hospital in Milan. According to his manager Danilo Mancuso, he was suffering from some illness which took a turn for the worse in the last few months.
Toto was married to Carla Cutugno. The duo did not have any children over the years. Toto, however, had a son named Nicolo, born from his affair with an unidentified individual.
Author and cook David Rocco wrote in a Facebook post that Cutugno's music was an important part of Italian culture. He said that he has many childhood memories from the '70s and '80s, all associated with Toto's music. He also added that he attended a few of his concerts.
Actor and comedian James Liotta also shared a picture on Facebook and wrote:
"The Italians have lost another icon of Italian music, this man was key to the sound track of our lives growing up in an Italian family. RIP Toto Cutugno and thank you for the countless hits we still sing today at the top of our lungs."
The National Italian American Foundation (NIAF) wrote that Toto's achievements became "cultural milestones, encapsulating the true essence of Italian music."
---
Toto Cutugno married Carla Cutugno in 1971
Toto Cutugno's personal life was always away from the spotlight. However, he tied the knot with Carla Cutugno in 1971 and they were together until the time of Toto's demise. Like Toto, Carla was also a talented musician. The two were reportedly in a relationship from 1969.
Toto's son Nicolo, born in 1988, came from his extramarital affair with another woman. However, Carla seemingly decided to forgive him for the same.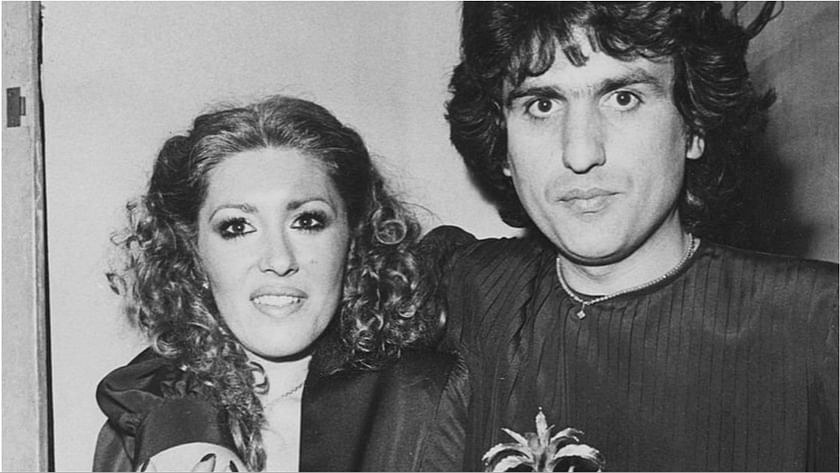 Toto once appeared for an interview with TV, Smiles and Songs, where he addressed his child, saying that Carla could have kicked him out of the house, but she did not do it:
"I deserve zero in hypocrisy, because I can't manage not to say what I think. Instead I give myself 10 in loyalty. I have always taught my son Nico to live like this, without disrespecting anyone, to be honest. If I lie Nico gets angry, but I really like lies."
In an interview with Info Needle, Toto said that Nicolo is very close to him and they love to travel together. The latter was also present during the interview and revealed that he loves to travel and discover interesting cities.
---
Toto Cutugno's successful career over the years
Toto Cutugno developed an interest in music at a very young age. He worked on a few popular singles like Lete indien and collaborated with singers like Ornella Vanoni, Paul Mauriat, and others.
He soon started working as a music composer and emerged as a winner in various competitions. His debut album, titled Come ieri, come oggi, come sempre, was released in 1978. He continued to release more albums until 2008.