Aaron Rodgers is a Fantasy Football darling, and the four-time NFL MVP knows a thing or two about racking up fantasy points. Rodgers is arguably the most accurate quarterback in NFL history, and he is entering his first season away from his beloved Green Bay Packers.
As such, to welcome Rodgers to the New York Jets, we will showcase fifty of the best Aaron Rodgers-themed fantasy football team names you can try out in 2023. These names are culled from stellar fantasy football websites, "The Bourbon Master," "Pro Football Network," "Sports Feel Good Stories," and yours truly.
So, without further ado, let's step out of the darkness and into the world of Aaron Rodgers.
•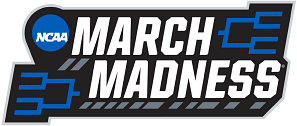 " class="promoted-img" loading="lazy" width="1440″ height="220″ alt="nfl-wordle-promotional-banner" />

🏈 NFL kickoff on Sept 7! Dive into action: Explore Schedule & Depth Chart for ultimate game-day prep!
50 of the best Aaron Rodgers-inspired Fantasy Football team names
Here are fifty of the best Aaron Rodgers-inspired Fantasy Football team names ahead of the 2023 NFL season.
Aaron and the Jetsetters.
Aaron it Out
Aaron Namath
Aaron is on a Jet Plane.
Aaron Rodgers and the Jet Pack
Aaron Rodgers Ponytail.
Aaronin' Down a Dream.
An Aaron Judgement.
Armed Rodgery
A-Rod's New York Gridiron Symphony
Big Apple Air Raid
Broadway Bomber QB Crew
Con-Aaron Rodgers
Cool Rodgers and Co.
Cool Your Jets!
Cops and Rodgers.
Discount Daable Check Yo'self.
Don't mess with Aaron's squad
Empire State of Mind.
Gang Green Gunslinger
Green Lightning in Gotham
Hello, darkness, my old friend
Jeopardy on the Grid
Jets' Jet-Propelled Rodgers
King of the North.
Looking for Aaron
Mcafee's Sidekick.
MetLife Marvels
Mr. R-E-L-A-X.
Mr. Rodgers' Neighborhood
My Fantasy Team Is in Jeopardy
Number 8 in the Big Apple
Our Quarterback is in Jeopardy!
Phantom of the Immunization.
Rodgers and Wilson's Yard
Rodgers That.
Rodgers Wilco.
Rodgers' Empire State Aerial Attack
Rodgers' Gotham Green and Touchdown Machine
Rodgers' Jets Rocketry
Rodgrats in NY
Sauce and Ron
The Caveman Speaketh.
The Gotham Slinger.
The Lone Rodgers.
The Notorious AR
Throw Rogan.
Welcome to Aaron's Party.
What Is Aaron Rodgers
Wilsons and Ron
---
What to expect from Aaron Rodgers in 2023
Aaron Rodgers is coming into a Jets team with all the talent in the world but a sordid history of falling short. The Jets have incredible players on both sides of the ball, a top-five defense in the league, and their GM is a generational talent.
However, these didn't stop them from going 7-10 in the 2022 season, thereby missing the playoffs. NFL analysts said the Jets were an elite QB away from fulfilling their potential. Well, quarterbacks don't get more elite than four-time league MVP Aaron Rodgers.
Rodgers enters the 2023 NFL season with arguably the best-receiving corps of his career. Moreover, he has spent the whole off-season getting used to New York City and hanging out with his younger teammates. That should bode well for team chemistry.
We expect Aaron Rodgers and the Jets to have a bounce-back season in 2023. They should make the postseason pretty convincingly, and it remains to be seen how their new shot-caller can take them in 2023. Anything less than a deep postseason run will likely disappoint fans and critics.
🔥Ready to find out which NFL quarterback's spirit lives within you? PLAY QUIZ NOW and IGNITE your gridiron journey! 🏆
Poll : #5) Which team has appeared in the most NFL conference championship games without winning a Super Bowl? (#4 Ans – Eric Dickerson)
31 votes
Edited by Shamik Banerjee