NFL fans have taken aim at Colin Cowherd for claiming the Seattle Seahawks are in the AFC.
Cowherd was hosting his The Herd show when he was talking about the Seahawks and Geno Smith.
Of course, the Seahawks are in the NFC and made the playoffs last year; however, Cowherd said he doesn't think Smith and the Seahawks will be able to win the AFC with Joe Burrow and Patrick Mahomes in the conference.
•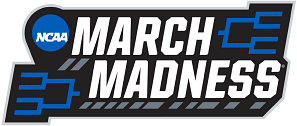 " class="promoted-img" loading="lazy" width="1440″ height="220″ alt="nfl-wordle-promotional-banner" />

"They're too young in my opinion to win a Super Bowl, but I do think can win a division and multiple playoff games. I don't see Geno [Smith] holding up the AFC Championship Game trophy over a Mahomes or a Burrow," Cowherd said.
🏈 NFL kickoff on Sept 7! Dive into action: Explore Schedule & Depth Chart for ultimate game-day prep!
It seemed like he was completely clueless and was talking just for the sake of it. Of course, there is no way Smith and the Seahawks can win the AFC Championship given that they are in the NFC. After Cowherd's comments, fans took to social media to bash him.
"how is this man still employed."
"He's taken a couple L's recently."
"Technically he isn't wrong."
As many fans point out, they feel like Colin Cowherd doesn't even watch football. However, some did joke that the TV personality technically isn't wrong that Smith and the Seahawks can't win the AFC due to the fact they aren't in the conference.
Geno Smith is back as the starting quarterback for Seahawks
Seattle surprised many last season by making the playoffs despite trading away Russell Wilson to the Denver Broncos.
In his first season as the starting quarterback for the Seahawks, he went 9-8 and threw for 4282 yards, 30 touchdowns, and 11 interceptions. He was even named to the Pro Bowl for the first time in his career.
After leading the Seahawks to the playoffs in his first year as the starter, he re-signed with Seattle on a three-year, $75 million deal.
Seattle looking to make the playoffs once again
Last season, the Seattle Seahawks went 9-8 and earned a Wild Card spot, but lost 41-23 in the Wild Card round to the San Francisco 49ers.
It was a return to the playoffs after missing out on them in 2021 by going 7-10 and finishing fourth in the NFC West.
The Seahawks will open their season at home on Sept. 10 against the Los Angeles Rams.
🔥Ready to find out which NFL quarterback's spirit lives within you? PLAY QUIZ NOW and IGNITE your gridiron journey! 🏆
Poll : Poll: #4 What player was the first to rush for over 2,000 yards in a single NFL season? (#3 Ans – Giovanni Carmazzi)
253 votes