Hearing Tim Tebow and DeShaun Watson mentioned in the same sentence is hardly anything strange. Both dominated college football as quarterbacks, winning accolades and propelling their teams in the process. But there is more that these two have in common, at least according to Josh Pate.
In a YouTube podcast, Pate described Tebow and Watson as being "keystone recruits" for Florida and Clemson, respectively. He said this in reference to the amount of impact their recruitment had on their teams.
Tim Tebow and DeShaun Watson were game-changers, according to Pate. It went beyond being rated as five-star talents. They had fundamental impacts on the trajectories of their programs.
•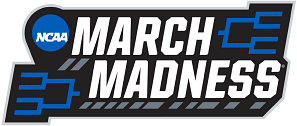 "(Tebow) is a keystone recruit, because keystone recruits are like keystone species in the wild," Pate said. "A keystone species cannot do anything without the entire ecosystem being affected."
He said that Tebow's commitment to Florida got defensive players like Brandon Spikes to commit to UF. Many subsequent commits who went to Florida would probably have ended up somewhere else if Tebow wasn't there, Pate believes. He then compared Tebow's influence with Watson's influence at Clemson.
"It just goes to show you, when you're a keystone recruit – Deshaun Watson was this, I think, for Clemson – it doesn't just mean you have five stars next to your name. It doesn't just mean you can play. It means people are drawn to you."
Looking back on Tim Tebow and DeShaun Watson's college careers
Tim Tebow and DeShaun Watson were two of the most enigmatic quarterbacks in college football in the 21st century. Between them, they have multiple national championships and individual awards like the Heisman Trophy, Davey O'Brien Award, Manning Award and the Johnny Unitas Golden Arm.
Tebow played for the Gators from 2006 to 2009. He was reputed for his powerful running and strong arm. He led the Gators to two national championships and a Southeastern Conference championship. He won the Heisman Trophy in 2007, the Manning Award in 2008, the Maxwell Award in 2007 and 2008 and the Davey O'Brien in 2007. He was also a two-time first-team All-American.
DeShaun Watson was at Clemson from 2014 to 2016. He led the Tigers to a national championship in 2016. He won the Johnny Unitas Golden Arm Award in 2016 and the Davey O'Brien Award twice (2015 and '16). He also won the Manning Award in 2015 and '16.
Edited by Joseph Schiefelbein