Inter Miami coach Tata Martino expressed his concerns regarding Lionel Messi's fitness heading into the club's next set of fixtures. The statement comes after the MLS outfit won their US Open Cup semi-final against FC Cincinnati on penalties.
Messi's side have a set of MLS fixtures coming their way. Inter Miami will take on New York Red Bulls, Nashville SC, and Los Angeles FC in the span of a week. Addressing his players' workload, Martino said (via mlssoccer.com):
"It's been a long four weeks, and it's been a long year for now. It's passed very fast, but it's very physically and mentally demanding."
"You also have to take into account the large number of games that we played in 45, 50 day. Leo and many other players are reaching an important physical limit and from today we will start to evaluate this – how do I face at least the next three game."
During this gruesome run, Inter Miami picked up their first trophy in club history. They won the Leagues Cup, defeating Nashville SC on penalties in the final match of the tournament. Messi has already made eight appearances in about a month's span, which could see the 36-year-old on the bench in coming matches.
---
"He has a response for every moment"- Tata Martino on Lionel Messi after dramatic FC Cincinnati win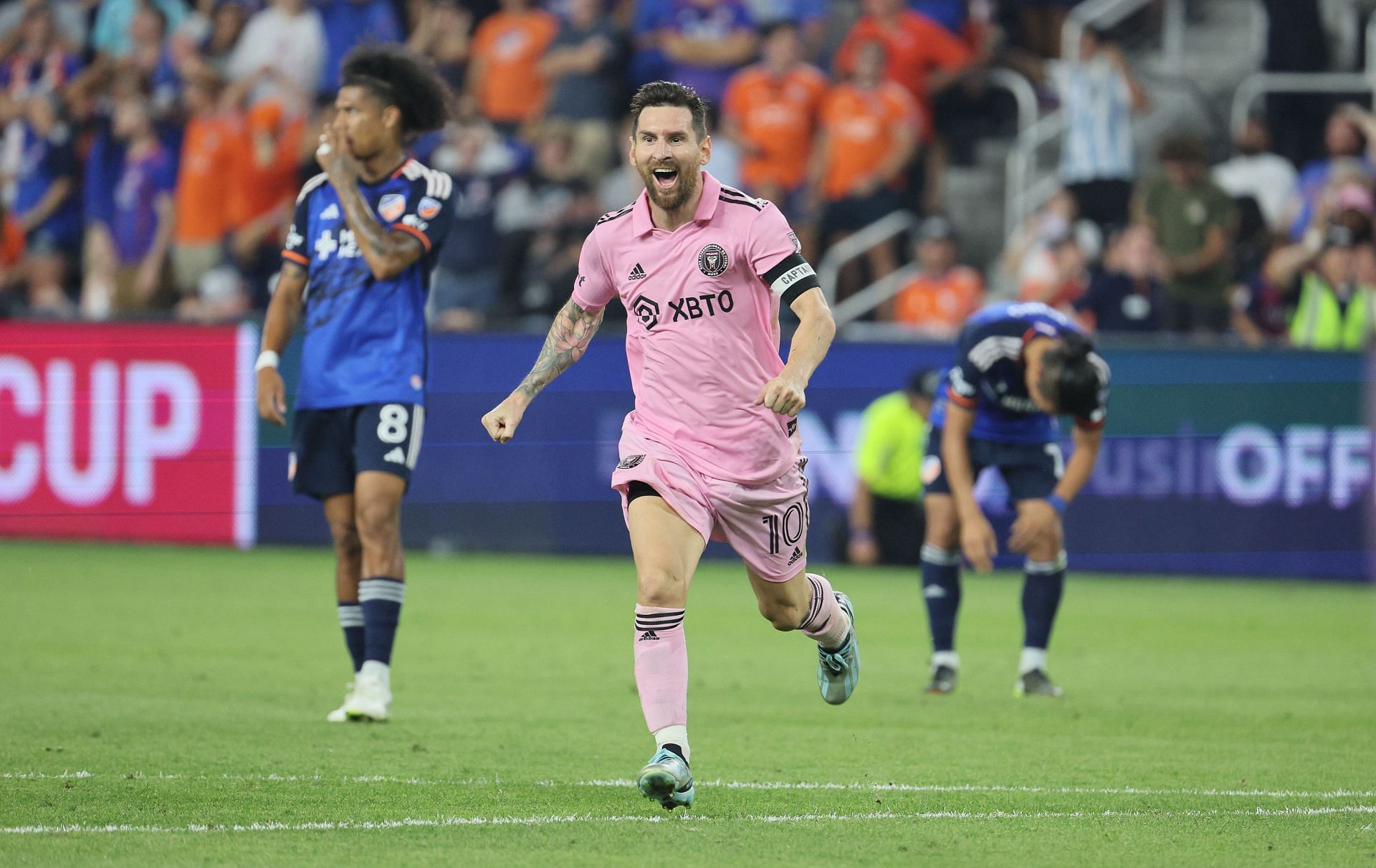 Inter Miami boss Tata Martino lavished praise on Lionel Messi, who helped his side to a dramatic victory in the US Open Cup semi-final over FC Cincinnati. The Miami-based side found themselves 2-0 down at the 60-minute mark.
However, Messi set up Leonardo Campana's 68th-minute goal to half the deficit. Just when it looked like the game was out of Inter Miiami's reach, the former Barcelona man assisted yet another goal for Campana in the 97th minute. After the game, Martino said:
"He has a response for every moment, no matter the circumstances. And today he showed it more as a conductor and not a finisher, and you saw that with the pass late in the match [to Campana]. He makes difficult plays look easy. It was an assist of a super crack."
The 36-year-old's brilliant left curler set up the perfect-headed finish from his teammate. Eventually, Inter Miami triumphed on penalties after playing out a 3-3 draw.
Edited by Shamik Banerjee