Kobe Bryant is so competitive that he learns his opponents' language, and it didn't stop even though he was retired as he talked Slovenian to Luka Doncic. During a game between the Dallas Mavericks and the LA Lakers, Doncic was surprised that someone was heckling him using his native tongue.
Bryant's competitiveness is incomparable to the other legends of the game. There was even a time when he studied sharks to better understand how to defend Allen Iverson during the 2001 NBA Finals.
Doncic experienced how incredibly fierce the Black Mamba is, even though Bryant was retired.
•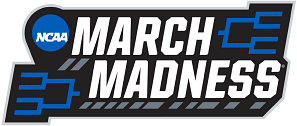 "He was talking Slovenian," Doncic said. "So, I was like, 'Who's talking in my language?' And I saw Kobe, and I was really surprised."
You might also be interested in reading this: Trevor Ariza refuels Kobe Bryant 'Just get the rebound' memes with old text from his erstwhile Lakers teammate on his 45th birthday
---
Kobe Bryant learned other languages to talk trash to other NBA stars
Doncic wasn't the only player who experienced a similar happenstance with Kobe Bryant. Former San Antonio Spurs guard Tony Parker had a similar fate when Kobe talked trash to him in French.
In an interview, the Lakers legend revealed that he asked his former teammate, Ronny Turiaf, to teach him some French phrases he could use against Parker. Turiaf went to school with the Spurs star in France, which is why he knows which words could be useful for Bryant.
"I played with Ronny Turiaf, and him (Parker) and Ronny went to school together. And so, I went and asked Ronny, 'Hey, Ronny, you gotta teach me some things in French. You got to give me something so I can just kind of mess with Tony.'
"If I could say something in French, throw him off a little bit."
According to Parker, he was surprised when he heard him speak French and also appreciated that he took the time to learn his language.
Another instance when Bryant talked smack to his opponent was in the 2008 Beijing Summer Olympics. The Lakers star suited up for the men's basketball team for the USA and had a mission to redeem his country's greatness in the sport of basketball.
While they were matched up against Argentina, Kobe decided to talk smack in Spanish. His target was Luis Scola, a former power forward with the Houston Rockets. However, Scola didn't back down and told the 18-time All-Star to talk using his own language.
After that, Bryant responded in the most competitive way possible.
"I'mma show you what language I speak … I'll make sure you understand this," Bryant said.
Kobe Bryant took trash-talking to another level, and few can compare to him.
Also read: Shaquille O'Neal once offered a teammate $10,000 to fight Kobe Bryant, 18 years before ending their feud
USA's top sports cardiologists discuss Bronny James' cardiac arrest and recovery time here (Exclusive)
Edited by Joseph Schiefelbein