The 2023 FIBA World Cup started on Friday in the Philippines, Japan and Indonesia. A handful of NBA stars are representing their respective countries, like Luka Doncic for Slovenia, Shai Gilgeous-Alexander for Canada and Josh Giddey for Australia.
Team USA are always represented by NBA players, but most of the time, they are composed of up-and-coming stars. LeBron James did it in 2006 when he finished his third NBA season or Steph Curry in 2010 and 2014 before he turned into a superstar.
Nevertheless, there are a handful of NBA legends who never represented the United States at the FIBA World Cup. One reason was that professionals were not allowed to participate in the tournament until 1994 in Canada when stars like Shaquille O'Neal, Reggie Miller and Dominique Wilkins dazzled fans.
•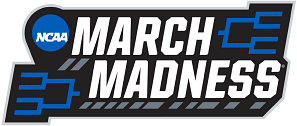 ---
NBA legends who never played the FIBA World Cup
Let's take a look at some of the greatest NBA players who never suited up for the United States for the FIBA World Cup.
It should be noted that Magic Johnson and Larry Bird are not part of this list, as they were retired in 1994. Johnson did return in 1995 but retired again a year later.
Also Read: Kobe Bryant had a savage reply to fans who dubbed Tiger Woods the world's most mentally focused athlete
---
#5 Karl Malone
Malone is considered by many as the second-greatest power forward in NBA history, behind Tim Duncan. Malone was part of gold medal-winning teams at the Olympics in 1992 and 1996. However, he never wore the Team USA jersey at the FIBA World Cup.
Malone was in his prime in the mid-1990s, so it was surprising that he wasn't selected for the 1994 team in Canada. Team USA went with much younger players at the power forward position like Shawn Kemp and Larry Johnson.
---
#4 Hakeem Olajuwon
Many people forgot that Hakeem Olajuwon became an American citizen in 1993 and was eligible to play for Team USA.
He was not selected for the 1994 FIBA World Cup but was included in the 1996 Olympic roster. He might have been the second-best or third-best player at the time.
Just like with Malone, Team USA went with much younger players at the center position for the 1994 roster. Derrick Coleman, Alonzo Mourning and Shaquille O'Neal were more than enough for the team to bring home the gold medal from the tournament.
Also Read: BTS sensation Suga unveils exclusive basketball-inspired capsule collection
---
#3 Kobe Bryant
Bryant was in his prime when he made his debut for Team USA in 2007 at the FIBA Americas Championship.
Bryant was supposed to play at the 2002 and 2006 FIBA World Cup, but injuries sideline him both times. He could have made a difference in 2002 and 2006 when the United States finished sixth and third, respectively.
Nevertheless, Bryant won two Olympic gold medals with Team USA. He was part of the Redeem Team in 2008 at the Beijing Olympics. He took over the leader and mentor role at the 2012 Olympics in London, cementing himself as one of the greatest players in Team USA history.
---
#2 Tim Duncan
Duncan, the greatest power forward in NBA history, is also one of the greatest winners ever. However, he was not very successful with Team USA. He was part of the 2004 team that took home the bronze in Athens, and that was his only major accomplishment internationally.
Duncan was supposed to be a part of the Team USA roster for the 1998 FIBA World Cup. However, due to the ongoing NBA lockout at the time, he was unable to participate. The Americans sent players from the CBA and NCAA that year and only managed a third-place finish.
Also Read: Have LeBron James, Steph Curry, Kevin Durant, and other NBA stars been spotted at Disneyland? Viral rumors debunked
---
#1 Michael Jordan
Jordan is not only the greatest player ever but is also the greatest player to never play in the FIBA World Cup.
He won two Olympic gold medals during his legendary career – one in 1984 as a college player from North Carolina and the other in 1992 as part of the Dream Team in Barcelona.
Jordan was not an option at the 1994 FIBA World Cup, as he was retired from basketball and was playing baseball. He was also not considered for the 1998 team, as he had retired following the Chicago Bulls' sixth NBA championship at the end of the 1997-98 season.
USA's top sports cardiologists discuss Bronny James' cardiac arrest and recovery time here (Exclusive)
Edited by Juan Paolo David