Shaquille O'Neal founded Big Chicken back in 2018, a fast-casual restaurant chain. Recently, after Lionel Messi came to Miami to play for Inter Miami, O'Neal is on his way to the city to open his food chain. The former Miami Heat center announced that he will open the outlet later this year at 5635 NW 87th Avenue in the new Doral Place 87 shopping center in Miami.
The entire menu in Big Chicken is based on O'Neal's life and personality. It offers food items like "Charles Barkley", a fried chicken sandwich named after his rival, and "Uncle Jerome" sandwich, named after his bodyguard. In addition, they also serve Louisiana-style fried chicken sandwiches, "Cheez-It" macaroni, and cookies as big as basketballs.
•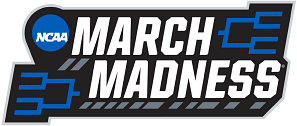 Big Chicken Miami will be the first outlet in Florida. Fred Burgess, co-founder and CEO of DMD Ventures, is involved with the opening. Here is what he had to say:
"From the moment we came across Big Chicken, we knew it was a concept worth investing in. We're thrilled with the progress that we've made in opening our first South Florida location in Doral. Doral Place 87 is a bustling shopping center and prime location for the new restaurant. The community will no doubt become just as passionate as we are about the BIG flavor, BIG food, and BIG fun that Big Chicken offers."
There is no doubt that O'Neal, along with his partners, are all excited for the growth of Big Chicken. Hopefully, for O'Neal and his team, this is the first of many locations in Florida.
---
Shaquille O'Neal, worth $400 million, makes a bold claim: "I don't like rich people food"
Shaquille O'Neal has a staggering net worth of $400 million. However, he is just like the rest of us. Yes, O'Neal hates what he calls "rich people food".
"I don't like rich people food," he said in an interview.
When questioned further about what rich people food entails. Here's what O'Neal said:
"Like Hors D'oeuvres. Us, regular people, we like chicken wings. I don't like going to these parties and the caviar. I don't like all that stuff. I want chicken wings, pizza, and chips."
It is fair to say that O'Neal is a simple man who is not fond of fancy-sounding foods that do not taste as good as his chicken wings. This is the primary reason why O'Neal has invested a ton of money in food chains.
O'Neal reportedly owns 17 Auntie Annie's Pretzels restaurants, nine Papa John's, and one Krispy Kreme. He was also a former part-owner of 155 Five Guys restaurants.
USA's top sports cardiologists discuss Bronny James' cardiac arrest and recovery time here (Exclusive)
Edited by Shamik Banerjee