According to numerous sources, Gardner Minshew has an estimated net worth of $2,000,000. The veteran NFL quarterback has earned his net worth thanks to a four-year NFL career and a handful of endorsements.
Minshew has played for two NFL teams: the Jacksonville Jaguars and Philadelphia Eagles. While he hasn't been an undisputed starter at either team, he looks set to earn a decent amount in his fifth season with the Indianapolis Colts.
•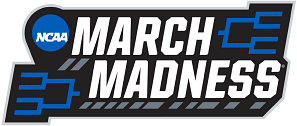 " class="promoted-img" loading="lazy" width="1440″ height="220″ alt="nfl-wordle-promotional-banner" />

Gardner Minshew Career Earnings
Gardner Minshew has earned $5,171,582 throughout his four-year NFL career. The Jaguars drafted him in round six of the 2019 NFL draft and he promptly signed a four-year, $2,710,884 contract with the franchise, including a $190,884 signing bonus, $190,884 guaranteed, and an average annual salary of $677,721.
He was with the Jaguars earlier in his career but eventually joined the Philadelphia Eagles. Minshew joined the Eagles in 2021 and earned $3,390,000 during his two-year stint with the franchise.
Gardner Minshew NFL Timeline
The Jacksonville Jaguars drafted Gardner Minshew with the 178th overall pick of the 2019 NFL draft. The Washington State University alum entered the NFL after an elite college football career filled with accolades. Minshew won the Johnny Unitas Golden Arm Award and Pac-12 Offensive Player of the Year Award in 2018.
Upon entering the NFL, Minshew became Nick Foles' backup in the Jacksonville QB room. Minshew appeared in 14 games as an NFL rookie shot caller, putting up a stat line of 3,271 passing yards, 21 TDs, and six picks. He also added 344 rushing yards on the ground.
Ahead of Minshew's sophomore season, Nick Foles was traded to the Chicago Bears, partly due to his backup's performances in 2019. Unfortunately, a mixture of injuries and poor form curtailed Minshew in his sophomore season. He ended the year with 2,259 passing yards, 16 passing touchdowns, five interceptions and 153 rushing yards in 29 carries.
Ahead of the 2021 NFL season, Minshew was traded to the Philadelphia Eagles for draft consideration. He joined the Eagles to serve as the team's backup QB behind Jalen Hurts. Minshew occupied that position for his two-year stint with the franchise. He put up a total stat line of 1,000+ passing yards, seven touchdowns, and four interceptions.
Following the 2022 season, he inked a one-year, $3.5 million deal with the Indianapolis Colts that could go up to $5.5 million with incentives. Minshew would likely serve as the team's backup for Anthony Richardson in his rookie season.
Confused about Who should I start? Improve your decisions with the ultimate tool to dominate your fantasy football!
Poll : #6) Who is the only player to be named both the NFL MVP and the NFL Offensive Player of the Year in the same season as a defensive player? (#5 Ans – Buffalo Bills)
1 votes
Edited by Shamik Banerjee