The San Francisco 49ers round up their 2023 preseason with a matchup against the Los Angeles Chargers. Kyle Shanahan's side will be looking to end preseason on a high as they face off against a fellow Super Bowl aspirant.
The 49ers come into this fixture with renewed stability, as Shanahan has named Brock Purdy as his team's QB1 and Sam Darnold as QB2. That means Trey Lance is the team's third-string QB ahead of the 2023 NFL season.
This continues Lance's career freefall, as he looks to be one of the biggest draft busts in recent memory.
•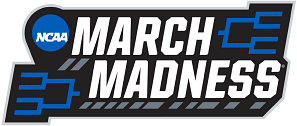 " class="promoted-img" loading="lazy" width="1440″ height="220″ alt="nfl-wordle-promotional-banner" />

On the other hand, the Los Angeles Chargers have no controversies with their quarterback rotation. Justin Herbert is the undisputed starter at QB, and the other shot callers on the depth chart are battling for the backup role.
🏈 NFL kickoff on Sept 7! Dive into action: Explore Schedule & Depth Chart for ultimate game-day prep!
Tonight's game against the 49ers should be a solid tune-up for the Chargers as they aim to improve on last season's performances.
49ers vs. Chargers: Match details
Date: Friday, Aug. 25
Time: 10 p.m. ET (7 p.m. local time)
Local TV channels: KCBS (Los Angeles) | KPIX (San Francisco)
Out-of-market TV channel: NFL Network
Live streams: FuboTV, NFL+ (U.S.) | DAZN (Canada)
San Francisco 49ers injury report
The San Francisco 49ers have several players unavailable for their last preseason game.
All-Pro tight end George Kittle is questionable after being limited in Monday's practice due to a back issue. Linebacker Dre Greenlaw is expected to return to training later this week as he recovers from a hamstring injury sustained earlier in the preseason. Running back Jeremy McNichols is undoubtedly out of tonight's matchup as he recovers from a tweaked hamstring from earlier in training camp.
Other players like wide receiver Danny Gray, defensive end Taco Charlton, and wide receiver Ray-Ray McCloud II are unlikely to feature tonight.
It is yet to be determined how Kyle Shanahan will divvy up the reps for his quarterbacks. Aside from Purdy, Darnold, and Lance, San Francisco has Brandon Allen on the roster and might want one more look at him before it comes time to cut down the roster.
Los Angeles Chargers injury report
On the other hand, the Los Angeles Chargers have almost an entire team to choose from. The few absentees are offensive tackle Andrew Trainer, tight end Donald Parham Jr., and safety Alohi Gilman.
The Chargers might give Max Duggan and Easton Stick a run-out in tonight's game. Both players are battling for the QB2 spot behind Justin Herbert. It figures to be an exciting competition ahead of the 2023 regular season.
🔥Ready to find out which NFL quarterback's spirit lives within you? PLAY QUIZ NOW and IGNITE your gridiron journey! 🏆
Poll : #6) Who is the only player to be named both the NFL MVP and the NFL Offensive Player of the Year in the same season as a defensive player? (#5 Ans – Buffalo Bills)
106 votes