Seattle Mariners fans were in the presence of greatness when Seattle Seahawks legend and Super Bowl champion Richard Sherman threw the ceremonial first pitch at T-Mobile Park on Friday, August 25.
The former Seahawks cornerback received a rousing reception from the fans as he made his way to throw the first pitch ahead of the game against the Kansas City Royals.
Just as the five-time Pro Bowler was getting ready to show off his pitching ability, Sherman was pleasantly surprised by the announcement made by the stadium speakers.
•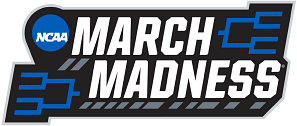 "Please welcome Hall of Famer, No. 24 Ken Griffey Jr."
Sherman wore a big smile on his face as Baseball Hall of Famer and Mariners icon Ken Griffey Jr. made a surprise appearance to accompany the NFL icon. The two Seattle icons shared pleasantries and embraced in a hug before Sherman took his place on the mound.
Sherman is revered as one of the greatest cornerbacks of all time, and he was part of a formidable defensive line that helped the Seahawks to their first Super Bowl in 2013.
Seattle Mariners claim top spot for the first time in almost two decades
Ken Griffey Jr., who had a glorious MLB stint with the Mariners in the 90s, will be loving the team's run in the AL West this year. The Mariners bounced back from the defeat against the Chicago White Sox, which ended their eight-game winning streak, to defeat the Royals on Friday.
Seattle's 6-5 victory tied them for the first place in the American League West with the Texas Rangers. This is the first time the team has managed to get hold of the top spot since Aug. 26, 2003.
The team was struggling earlier this season with a 38-42 record and ten games out of first place on June 30. However, an incredible turnaround has ignited postseason hopes for fans.
Manager Scott Servais told reporters:
"It's been a long time, certainly since the Mariners have been in this position. It's a credit to our players, staff and organization. We got off to a rough start this year with really high expectations. We have a lot of baseball yet to play."
Despite the AL West leader's incredible run of late, Servais is not taking anything for granted and is focused on the games that lie ahead for the team.