Bronny James experienced a cardiac arrest while practicing with USC this summer, which drew a ton of concern from fans around the world. LeBron James' firstborn has been out of the hospital since then, but it's only now that the doctors have figured out what caused Bronny's experience to occur.
The James family spokesperson has released a statement regarding what happened a month ago. Doctors have informed the family and the public that a congenital heart defect was the reason behind it. The good news is that the doctors are positive that the young athlete will return to basketball action soon.
"After a comprehensive initial evaluation at Cedars-Sinai Medical Center led by Dr. Merije Chukumerije and follow-up evaluations at the Mayo Clinic led by Michael J. Ackerman and Atlantic Health/Morristown Medical Center led by Dr. Matthew W. Martinez," the spokesperson stated. "The probably cause of Mr. James' sudden cardiac arrest (SCA) has been identified. It it an anatomically and functionally significant Congenital Heart Defect which can and will be treated.
•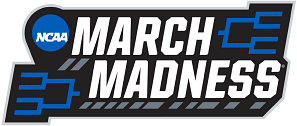 "We are very confident in Bronny's full recovery and return to basketbll in the very near future. We will continue to provide updates to media and respectfully reiterate the family's request for privacy."
As of now, there's been no update on Bronny's future at USC. He's one of the top prospects and most fans are expecting him to play exceptionally well at the collegiate level.
On July 24, the basketball world was shocked to find out about what happened to Bronny. According to sources, he was having a team practice when he collapsed on the floor only to find out that he had dealt with a heart attack.
You might also be interested in reading this: What is hypertrophic cardiomyopathy? Bronny James' cardiac arrest brings awareness about heart condition ailing young athletes
---
Bronny James is seen walking Drake with his dad at Crypto.com
It looks like Bronny James is starting to feel healthy again as he was part of Drake's entourage during his concert at Crypto.com Arena. Together with his dad, LeBron, they escorted the Canadian rapper onto the stage in his most recent concert in Los Angeles.
Drake is currently on his It's All A Blur Tour and had the father-son duo be the special guests for his show in California. The crowd was definitely surprised by what the five-time Grammy award winner had in store for his fans in Los Angeles.
James' household is a constant sight in the arena as LeBron plays for the LA Lakers and his son usually spends time watching his dad's home games. Bronny was walking confidently with the Lakers star and Drake. By the looks of it, he seems to be keeping healthy so he'll be able to play competitive basketball soon.
Also read: "There is some underlying cardiac disease": Doctor predicts cause of Bronny James' cardiac arrest
USA's top sports cardiologists discuss Bronny James' cardiac arrest and recovery time here (Exclusive)