Stephen A. Smith is not a fan of the Dallas Cowboys trading for Trey Lance.
Smith is always quick to poke fun at the Cowboys and is arguably the biggest media personality in the United States as he works for ESPN. He is also no stranger to speaking his mind, especially when it comes to his Cowboys.
On Friday night, it was revealed that the San Francisco 49ers traded quarterback Trey Lance to the Dallas Cowboys for a 2024 fourth-round pick. The trade surprised many as John Lynch had said they would keep Lance, and Dallas didn't need a quarterback as they have Dak Prescott which is what Smith is curious about.
•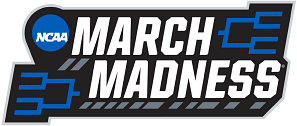 " class="promoted-img" loading="lazy" width="1440″ height="220″ alt="nfl-wordle-promotional-banner" />

🏈 NFL kickoff on Sept 7! Dive into action: Explore Schedule & Depth Chart for ultimate game-day prep!
"Oh, I see what you are trying to do Dallas Cowboys, trading for another quarterback. Could that be that you don't have much faith in Dak Prescott? Could that be the reason? I'm not sure, I'm not sure, I'm just asking, I'm just asking. You got another quarterback. I wonder why?
"Didn't Cooper Rush go 5-1 as a starter for you last year? What you need another quarterback for, what you need another quarterback for? I'm just asking, I'm just asking. I don't know the answer to that question, but I do know this, it ain't going to help you this year."
As Stephen A. Smith notes, many wondered if the trade for Trey Lance means that the Dallas Cowboys don't have faith in Dak Prescott anymore. The Dallas Cowboys can get out of Prescott's contract after this year, even though it does have two years left, which adds more intrigue to this trade.
---
Dak Prescott has vowed to throw less INTs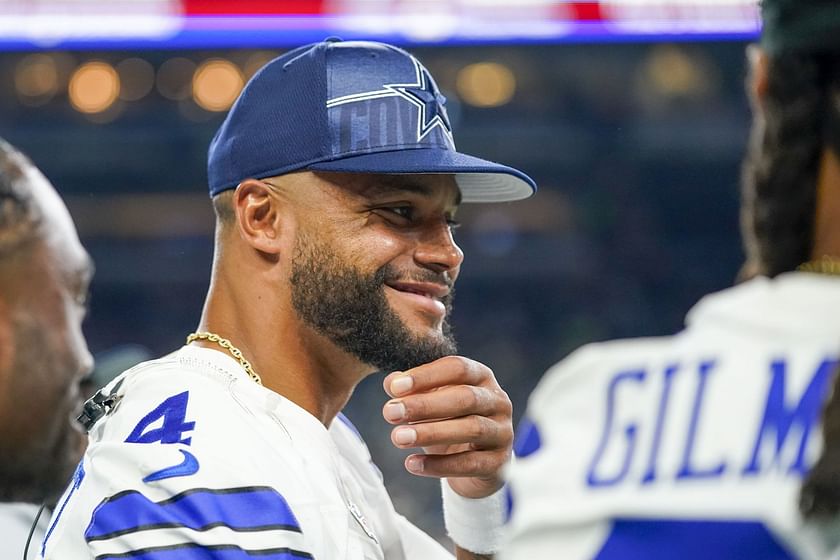 An issue for Dak Prescott has been interceptions.
Last season, Prescott threw 15 interceptions in 12 games and he has thrown 65 in his career. However, entering the 2023 season, the Cowboys starting quarterback has promised he will be better with the football and won't turn it over as much.
If Prescott can limit the turnovers, it will allow Dallas' offense to take a much-needed step up.
---
Trey Lance's limited NFL career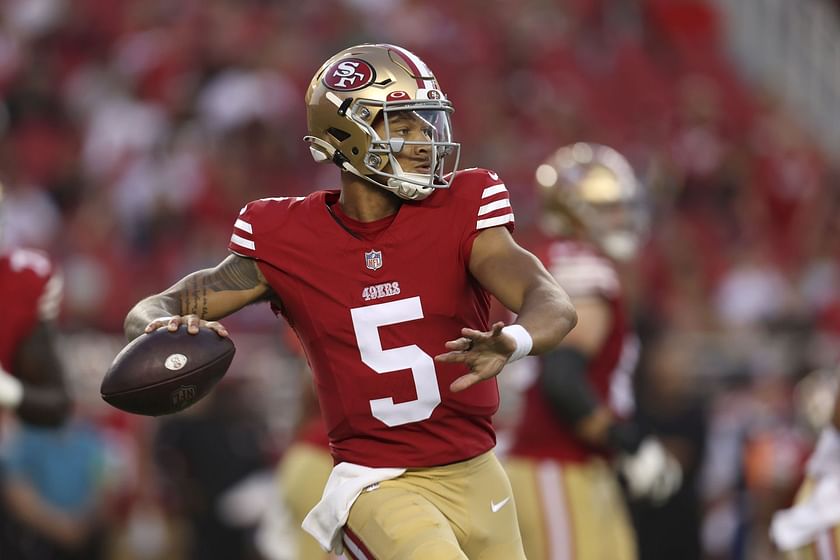 Trey Lance was drafted third overall by the San Francisco 49ers in the 2021 NFL Draft, after San Francisco traded its first-round picks in 2021, 2022, and 2023 and their third-round pick in 2022, to get the third overall pick to select the quarterback.
In his rookie season, Lance was the backup to Jimmy Garoppolo but did see some game action. In 2022, he was named the starting quarterback, but in Week 2 he suffered a season-ending ankle injury.
In total, he has thrown just 102 passes in the NFL and barely played in college as his 2020 season at North Dakota State was canceled due to COVID-19.
🔥Ready to find out which NFL quarterback's spirit lives within you? PLAY QUIZ NOW and IGNITE your gridiron journey! 🏆
Poll : Are you surprised the Dallas Cowboys traded for Trey Lance?
5 votes
Edited by Abhimanyu Chaudhary